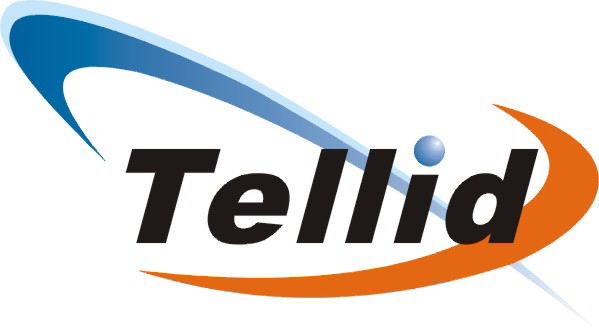 深圳市泰利德实业发展有限公司前身系"深圳市泰利得通信技术有限公司",创立于2002年,位于深圳市福田区电子商务孵化基地片区。经过多年发展,已成长为集开发、生产、销售、施工为主导的高科技产业公司。自成立以来,公司严格按照现代企业管理制度标准,参照ISO9000和国际上一些著名高科技公司的作法,一直致力于通信技术的发展研究,不断追求产品的创新和品牌的塑造,所开发的产品通过国家信息产业部、中国软件评测中心等多家机构检测认证;是国家认定的双软企业,广东省诚信示范企业,深圳市软件行业协会理事单位。
2005年公司自主研发生产"TELLID泰利得"品牌系列光通信仪表设备,并已通过CE认证;批量出口北美、欧洲及中东等多个地区和国家,把产品和服务推向世界各地,以稳定的质量和优质的服务赢得了外商认可和赞誉。 2007年公司取得瑞士"PLUMETTAZ"气吹光缆设备和"LIUTECH"空气压缩设备国内代理,将 "PLUMETTAZ"这一世界公认吹缆设备品牌推广应用在国内电信、移动、广电、等通信运营商及石油、煤碳、高速公路、电力、部队等行业领域。2010年公司着力于生物识别应用解决方案,为客户提供更加方便快捷的系列密码锁、指纹锁,开启安全智能家居新生活!
公司还积极与国内多家院校、研究所、设备厂商保持长期的技术交流合作,有着受过专业技术培训的业内资深技术专家,为用户提供准确、及时、优质的技术支持与完善的售后服务,为市场营销业务的顺利进行提供坚强可靠的保障!
泰利德将继续秉承"信奉服务,保证品牌 "的宗旨,发扬"用户至上,诚信第一"的泰利德精神!为客户提供高效、高满意度的产品和服务而努力!
"Shenzhen Tellid Industrial Development Co., Ltd" originates from "Shenzhen Tellid Communication Tech. Co., Ltd" was built in 2002, located in Electronic Business Hatch Centre in Futian District, Shenzhen, China. With the development of more than 10 years, Tellid has been an integrated high-Tech company, specialized in research, designing, producing, selling, engineering installation. Since the foundation, Tellid devotes to the design and development of communication technology and the products updating and brand building accordance with modern enterprise management standard, ISO9000, and other management experience of other worldwide famous companies all the time. The products have obtained many authentications such as MII, CSTC and so on ; also we are the country's double-soft enterprise ,the integrity demonstration unit in Guangdong and the director unit of Software Industry Association in Shenzhen.
In 2005, our company began to R & D and manufacture "Tellid " brand series of optical communication equipments. In the same year, we set up overseas sales department, spreading the products and services to the world. Till now, Tellid products have covered Europe, America, Asia and other districts,and won universal recognition and praise for stable quality and good services.
In 2007, Tellid became the agent of the Switzerland "PLUMETTAZ" Air-Blowing Fiber Cable Equipment and "LIUTECH" Compression Equipment in China. "PLUMETTAZ", a recognized worldwide brand, the relevant products have been widely used in communication operators like China Telecom, China Mobile, Radio and Television and so on, Also in the field of Petroleum, Coal, Expressway, Electronic Power, Army in China.
Since 2010, Tellid began to put forth effort in biological recognition Application Solution. We began to supply coded lock, fingerprint lock and other electronic lock.
Tellid has been keeping long technology communion cooperation with many national communication academies, optic device manufacturers, and have senior technical experts who have been attended technical training to provide users with accurate, timely, quality technical support and comprehensive after-sales service, and also a strong and reliable security for the smooth progress of marketing business!
Shenzhen Tellid Industrial Development Co., Ltd will continue to be guided by the purpose of "Embrace service, Ensure the brand" and carry forward the Tellid spirit "Supremacy of the user, the first good faith", to take our efforts to provide customers with high-performance, high satisfaction of products and services!